High Dynamic Range Imaging 2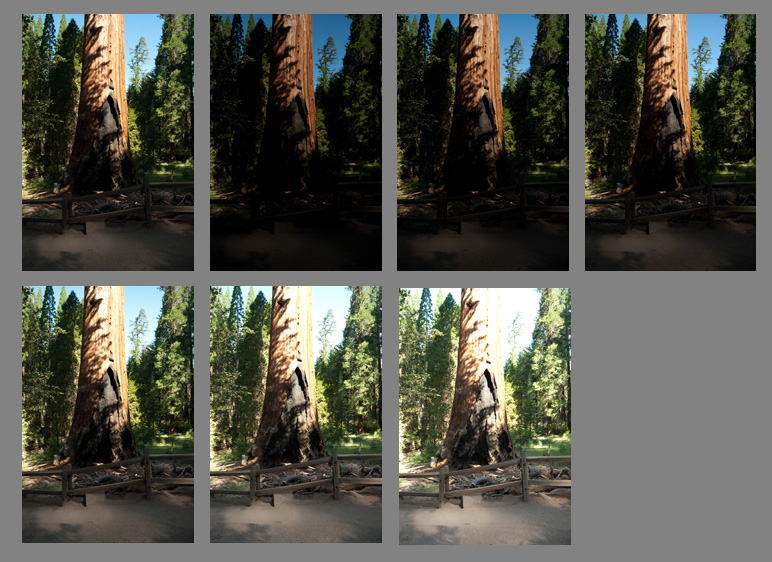 A seven shot bracketed sequence of images of the General Grant Giant Sequoia Tree
Digital SLRs, such as the Nikon D200 I use, have settings for bracketing and continuous shooting. In the sequence above, the first shot is exposed at the exposure settings you would use if you were taking just one exposure. Then the camera adjusts the exposure time and creates three shots that are darker than the first shot, and then three shots brighter than the initial shot. Note that there is almost no detail in the darker parts of shot #2 and that the sky is completely blown out in shot #7.
On the next page you will see the composite image blended by PTGui from the 7 images shot at the 7 different exposures.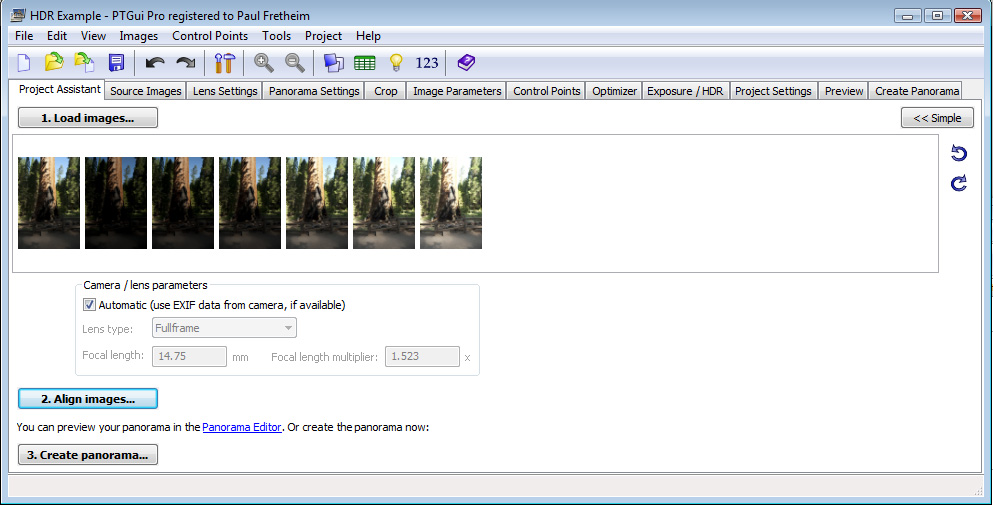 Website hosted by
Site design by Paul Fretheim Copyright © 2010 All Rights Reserved.

Inyo Pro Logo and Inyo Pro name are copyrights/trademarks held by Paul Fretheim. Last Updated 09.28.10.