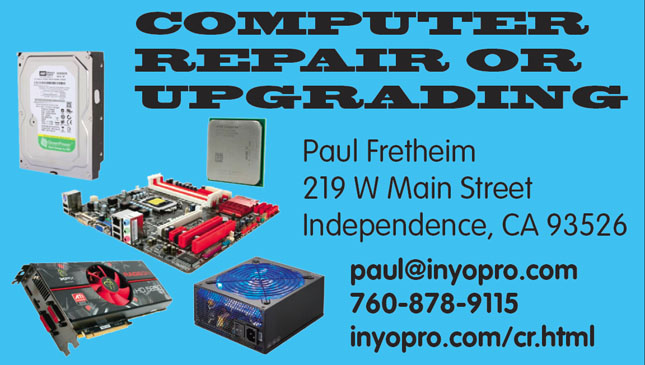 Windows Networking
Wireless Networking
Computer Hardware Repair
Laptop Hardware Repair
Spyware/Virus Removal
Data Backup
Data Recovery
Security
System Upgrading
Custom Design and Assembly of Complete Systems
Let me build for you a custom machine that really kicks butt for very low price!

I have Masters Degree in Software Design from University of Washington and 30 years experience working with computers on daily basis.

Please give me call at 760-878-9115 if you need computer or related component fixed.

Or email me.
Click here to email Paul at Inyo Pro Computers

Thank you.